Things Will Work Out Print
Screen-printed by hand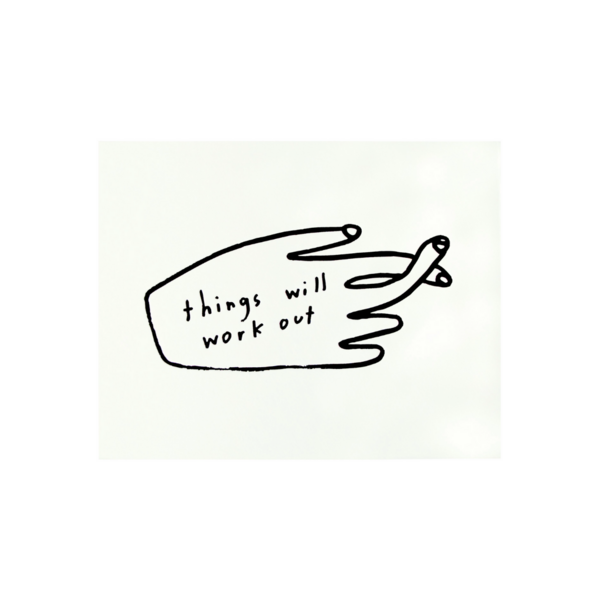 Fingers crossed! When life gets you down, a little hope goes a long way. 11" x 14". Screen-printed by hand on 100% cotton Cranes 110 lb lettra paper.
About the Brand - People I've Loved
People I've Loved started in 2011 when Carissa Potter left Colpa Press to focus on creating a stationery line that would bridge the gap between people by helping them have authentic and sometimes difficult conversations. Carissa thinks about each card as a form of performance art that choreographs interactions between humans in various types of relationships. Giving in to nostalgic thoughts on the past, buried longings, and hopes for the future, People I've Loved's product line embraces the whole range of emotions. We are "in search of the miraculous" yet tragic definition of what it means to exist, in this time and space. And feel that we should make time to share it. *Women-Owned.