Heart of Gold Bath Bombs
Unwind and relax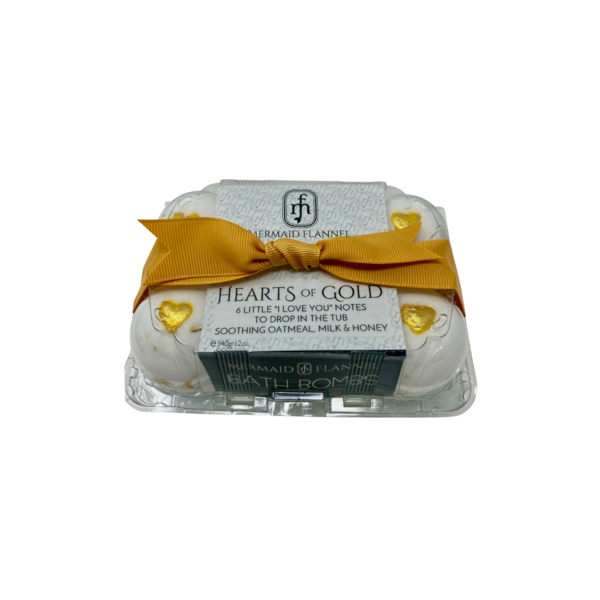 Relax with this set of six bath bombs featuring soothing oatmeal, milk, & honey.
About the Brand - Mermaid Flannel
Mermaid Flannel is a luxury bath & body company located in Bryn Athyn, PA. Their bath products are handmade and mixed fresh, one batch at a time. They proudly source the highest grade of skin-loving ingredients, always organic when possible. They handcraft bath bombs, scrubs and mineral salt soaks that are designed for benefit-based bathing: good-for-you salts, scents and oils so your whole body will reap the rewards after a Mermaid Flannel bath.