Cedar & Resin Coasters
Serve in style with these beautiful hand-crafted Cedar and resin coasters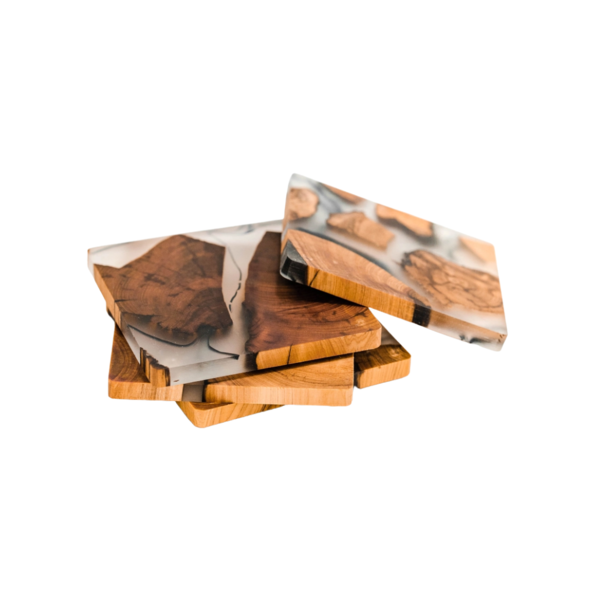 Cedar slabs paired with eco-friendly resin to create a stunning coaster that is sure to be a conversation piece among guests. Each piece is a one-of-a-kind work of art. No two are the same.
-Slight scent of Cedar to bring the outdoors inside.
-Easy to clean with a damp cloth. Towel dry.
About the Brand - Lynn & Liana Designs
Lynn & Liana Designs is a family business based out of Manitoba, Canada. They were inspired to go into business when they saw a fabulous new product called UVPoxy made by their friends at EcoPoxy. UVPoxy is a plant-based epoxy made from recycled bioproducts that is an excellent medium for art. They combined the eco-friendly epoxy with the country's gorgeous Canadian Maple hardwood and the line of cutting boards and serveware was born! They are passionate about the idea of bringing nature into people's homes through materials and designs.