Matcha Coconut Blend
A great introduction to matcha and simple addition to your breakfast smoothie.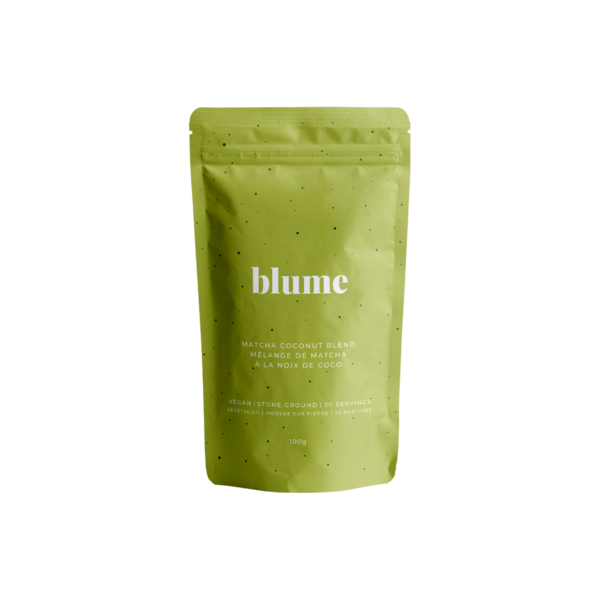 Perk up and stay steady with our stone ground, hand-picked matcha, organically grown and sourced from the Shizuoka region of Japan. Packed full of antioxidants, this blend is what you need to get a move on the day with half the caffeine of a cup of coffee and none of the jitters.
Ingredients: Organic Matcha Powder, Organic Coconut Milk Powder, Organic Moringa Leaf Powder.
About the Brand - Blume
Female founded in Vancouver, BC, Blume is on a mission to make healthy simple. We create micro-ground blends that can be used for nourishing lattes or added to your oatmeal and smoothie. The founders Ella & Karen wanted to make it simpler to make healthy choices that support both physical and mental well being. They elevate superfoods such as turmeric, matcha and lavender to meet the busy modern woman. They have created a line of organic, sugar free and caffeine free blends to support anyone in any stage of their wellness journey. Blume is about coming into yourself, living openly and vibrantly. *Women-Owned.