Midnight Bloom Body Butter
Wrap your skin in the softness of a summer bloom.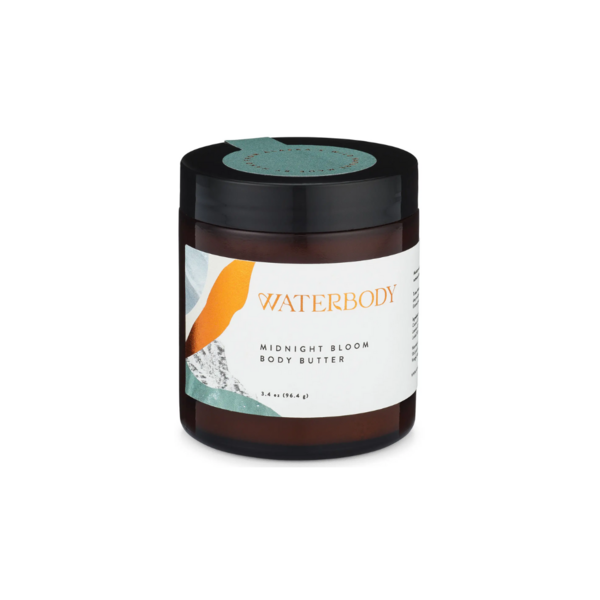 The Midnight Bloom Body Butter has the luxurious consistency of a thick, whipped buttercream frosting and melts on contact with the warmth of your skin to smooth and deeply moisturize from head to toe. Made with rich, nourishing organic oils and shea butter infused with heaps of bright orange and yellow antioxidant-rich Calendula blossoms. Certified organic ingredients in a 3.4 oz glass jar. Made in United States of America.
About the Brand - Waterbody
Waterbody is an invitation to explore the lush, untamed landscape of Alaska, and to tap into the wildest parts of yourself through the daily rituals of skincare. Waterbody makes skin and body care for big dreamers, adventurous spirits, wild hearts, and moss-worshipping nature lovers that want more than a skincare routine – they want a self care experience. Their products transport you into Alaska's forest, meadows, and sea as you take tender loving care of your skin and body, create space and ritual to connect to yourself, and live closely with the elements of nature. Created with wild harvested herbs and organic ingredients at our workshop in Wrangell, Alaska. *Women-owned.