Soaking Bath Salts Kit
Lovely scents of amber, lemongrass, and coconut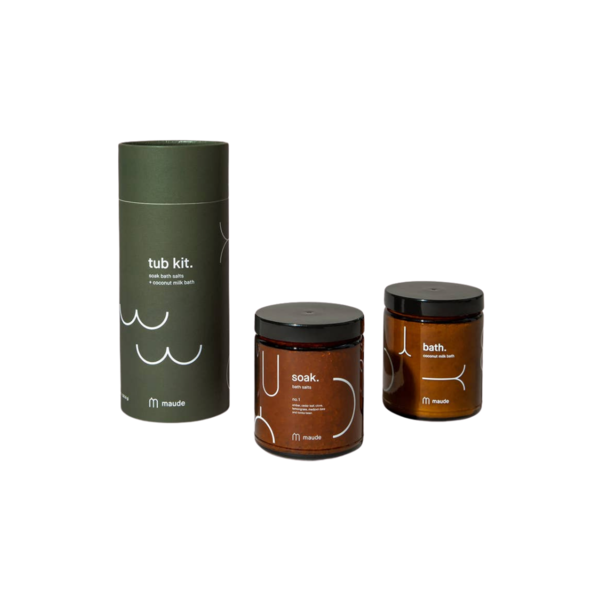 The tub kit features soak bath salts in scents:
no. 1: Amber, cedar leaf, clove, lemongrass, medjool date and tonka bean and,
bath: coconut milk.
Made for solo or partner soaks, these hand-harvested blends infuse water with nourishing vitamins and minerals. Made in USA.
About maude
Launched in April 2018, maude is an essentials brand on a mission to make intimacy better for all people through quality, simplicity, and inclusivity. Working closely with familiar factories, each of maude's body-safe products are made to be both easy-to-use and to elevate an everyday experience through thoughtful design, transparent education, and accessible pricing.