DIY Sushi Kit
Become a sushi chef in no time, just add your favorite fresh fillings at home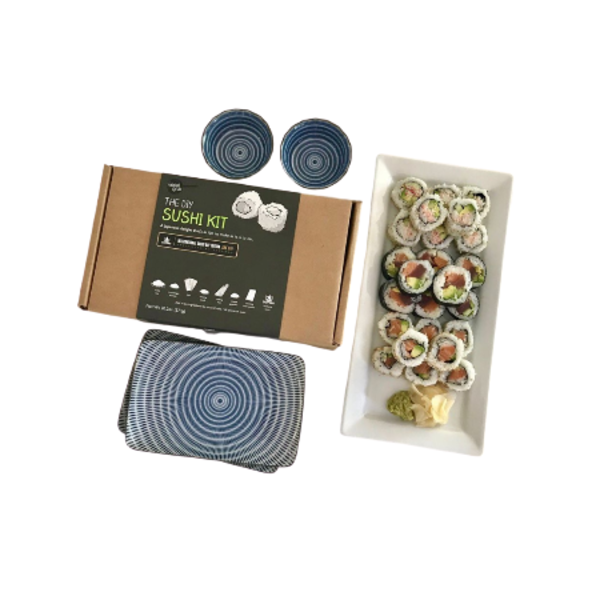 As much fun to make as it is to eat! This DIY kit comes with just about everything to handcraft your favorite sushi at home - just add your favorite fresh fillings. You'll become a sushi chef in no time.
Kit includes: Sushi Rice, Nori, Rice Vinegar Powder, Sesame Seeds, Wasabi Powder, Rolling Mat, Cooking Instructions, Shopping Guide, Drink
Servings: Makes 8 rolls of 6 pieces each, serving ware not included.