The Stylish Life: Football
Where football and lifestyle collide — a book that even non-football fans will love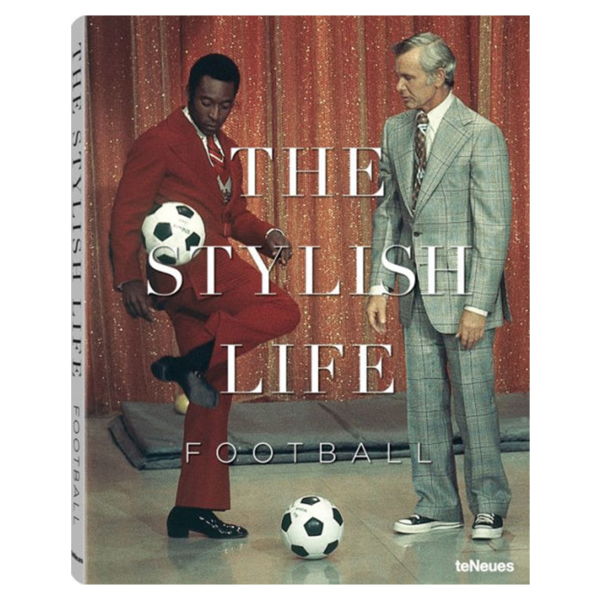 What do the Gallagher brothers of Oasis, Franz Beckenbauer, Albert Camus, Diego Maradona, Elton John, and David Beckham all have in common? They all cross the borders from football to pop culture. They are football-obsessed pop musicians, singing footballers, Nobel Prize in Literature winners who play football, footballers who write books, pop stars who buy football clubs, or footballers who become pop stars (and want to buy a football club). They breathe life into the phrase "football culture" while simultaneously ensuring that football garners even greater mass appeal. Football is much more than "11 people, 1 goal." It's a beloved big-screen theme--just think of Stephen Frears' The Van or Victory with Michael Caine, Sylvester Stallone, and Pele. It is the subject of hundreds of books and immortalized in hundreds of songs. Here's to the fashion whims of the footballers on and off the pitch,
Author: Jessica Kastrop/Ben Redelings
Jessica Kastrop is a football presenter and one of the best-known faces of TV broadcaster Sky Germany. In 2013 with fellow presenter Marcel Reif she published with teNeues the best-selling edition Das Bundesliga Buch (The Bundesliga Book).
Ben Redelings is a football comedian, best-selling author and filmmaker. He regularly writes for 11 Freunde, Reviersport and Spiegel Online. His published books include Fußball ist nicht das Wichtigste im Leben – es ist das Einzige (Football: It's not the Most Important Thing in Life – it's the Only One).