Gibson & Dehn Candle
Centuries-old method of fine candle making with a design sensibility that will enhance any home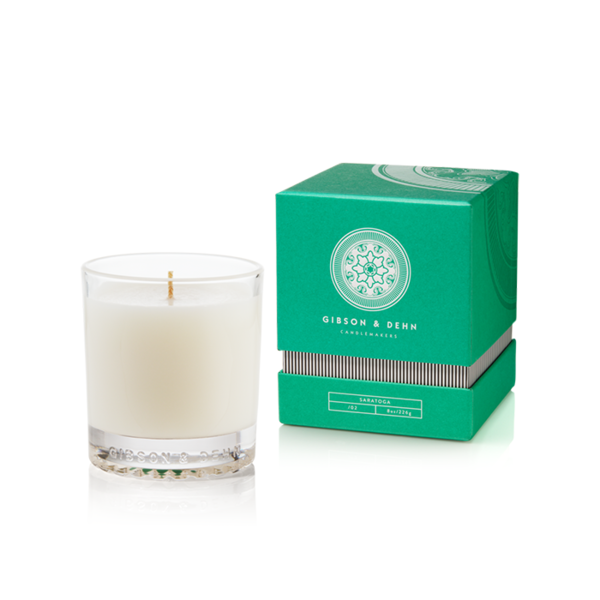 Made from a proprietary, all-natural wax blend and 100% cotton and lead-free wicks for a clean, even burn. 8oz candle with an approximate burn time of 50-60 hours. Made in the USA.
Coastline- A fresh mix of aquatic accords blended with sea moss and the essence of salt air.
Peony & Hyacinth- Top notes of Nymphe peony, hyacinth, and ylang-ylang with touches of cedar, sandalwood, and oakmoss.
Champagne Sorbet- Sparkling champagne, with secondary notes of black currant, peach, and a splash of cognac.
Vanilla Chiffon- Vanilla bean and a hint of toasted almond folded into ribbons of whipped sweet cream.
White Tea & Cedar- Top notes of Ceylon white tea and Cyprian cedar blended with sandalwood, amber, and finishing hints of cilantro and lemon.
Rhubarb & Quince- Fresh rhubarb and golden quince blended with sweet apple, green accords, and a touch of vanilla.
Royal Amber- An exotic blend of golden Amber, Cedarwood, Persian Lime and Tonka Bean.
Gibson & Dehn candles and diffusers are inspired by the family provenance and botanical heritage of their founder. Made with the finest materials, the expertly blended notes reflective of the brand's background in creativity and craftsmanship. A fifth generation of the Dehn family now carries on the legacy.