Fleur Candle
A beautifully fragranced candle for the well-appointed home and gracious lifestyle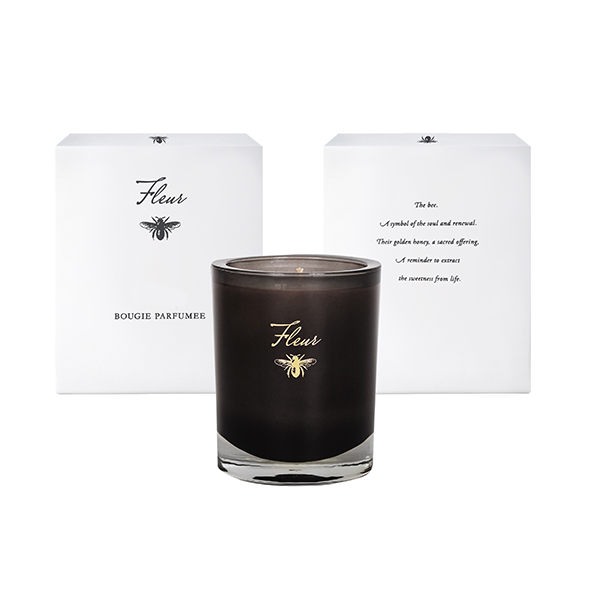 Burn this 100% premium soy wax candle for up to 50 hours in your home. Choose from a variety of elegant fragrances that will fill your room perfectly.
Figue - A fresh combination of fig and citrus notes highlighted by milky fig, a touch of honey and a splash of vanilla.
Vintage Gardenia - Rich notes of lily of the valley are layered with gardenia, citrus and whispers of ylang ylang to create this luminous yet gentle fragrance.
Cashmere - Sultry notes of cashmere are layered with warm sandalwood, precious exotic musks with delicate touches of tonka bean and elegant jasmine.
Jardin - An exuberant spicy floral fragrance combines with top notes of ginger, mandarin and cardamon, a heart note of Sambac jasmine and a provocative splash of amber musk & ylang.
Grapefruit - Aromatic notes of White Grapefruit are gently blended with a citrus medley of Spanish Lime and Mangosteen fruit.
Fleur Collection is a stylish mother-daughter duo from Southern California. They design a line of luxuriously scented candles, diffusers and room sprays, expertly crafted in the United States. Using a proprietary blend of extremely high-quality wax, scented with the finest fragrances hand-poured into specially-designed glass vessels.