Sock Club - 4 month subscription
The finest American-made socks delivered once a month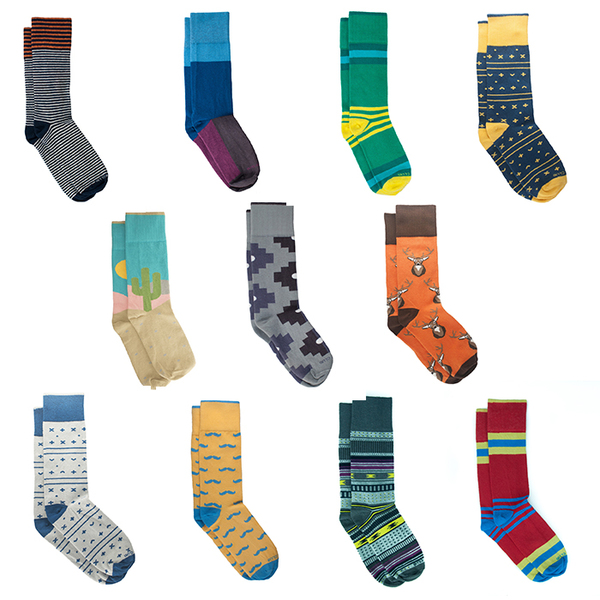 Enjoy the experience of a fun sock surprise delivered once a month. Sock Club delivers a pair of high-quality socks, some fancy and some crazy. Sourcing high-quality cotton, the entire process is made in the United States. Guy or Gal, everyone can enjoy this four-month subscription. Comprised of 80% combed cotton, 16% nylon, 4% elastic. We want you to be the guy or gal at the party that everybody is talking about, look at those socks!
Size Chart (Shoe Size/Sock Size)
Men: 3-7/Sm, 8-12/Med, 12-15/Lg
Women: 5-8/Sm, 9-12/Md, 13-16/Lg
Sock Club was founded in Austin, TX by two friends who thought it would be great to receive a new pair of socks each month. They design a product that utilizes a supply chain of materials sourced across the South and knit in a second generation North Carolina mill. Sock Club painstakingly created this process while ensuring the product we are delivering is of the highest quality, style and affordability.
**Ships out around the 27th of each month.