Kuju Coffee Pocket PourOvers
The Pocket PourOver is a no-equipment needed, single serve pour over coffee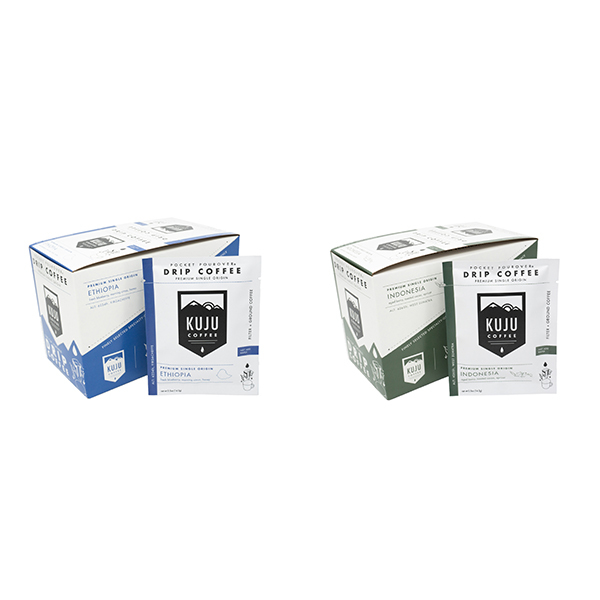 The Pocket PourOver is a no-equipment needed, single serve pour over coffee, so you can enjoy quality coffee, wherever you wander. Each Pocket PourOver comes pre-filled with specialty-grade coffee grounds, artfully roasted, meticulously ground and portioned for a quality cup, every time. Enjoy single origin coffee from two of the world's most renowned coffee regions: (1) Ethiopia's Yirgacheffe region coffee is a light-medium roast with notes of fresh blueberry, morning citrus and smooth honey; (2) West Sumatra Pocket PourOver is a bold flavor profile with layers of aged berry, toasted cocoa and apricot.
Includes two 10-pack boxes, one of each flavor, 20 PourOver's total.
Kuju, based in San Francisco, CA, is on a mission to make barista-quality coffee experiences possible where they never were before. Kuju Coffee is a proud member of 1% for the Planet, contributing 1% of annual sales to the National Parks Foundation to help protect the places we play.