Charcoal Face Scrub + Facial Oil
All you need for a happy face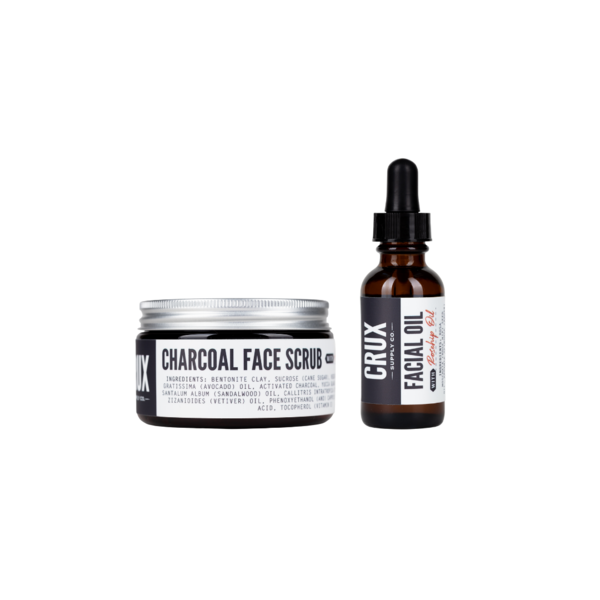 The charcoal scrub does the dirty work of skin care while steering clear of chemicals. Pure cane sugar lends it scrubbing power, while a combination of bentonite clay and activated charcoal zaps excess oil and pulls out the impurities that cause aging and blemishes. Size: 4 oz.
Follow your scrub with a healthy dose of natural oils to avoid overproducing the shiny stuff. This blend of rosehip oil, argan oil, avocado oil, and others delivers vitamins and omega fatty acids directly to your skin. They work in tandem to hydrate and brighten your complexion, fighting the many factors of aging. Size: 1 fl oz.
In 2013, CRUX Supply Co set out on a mission to develop better skincare and grooming products for men. When it comes to ingredients, they seek the best natural and organic alternatives for your skin. Every formula is made by hand in small batches in rural Pennsylvania.