Full Tang 6" Chef Knife
The Sandvik steel blade runs along the entire handle for durability and strength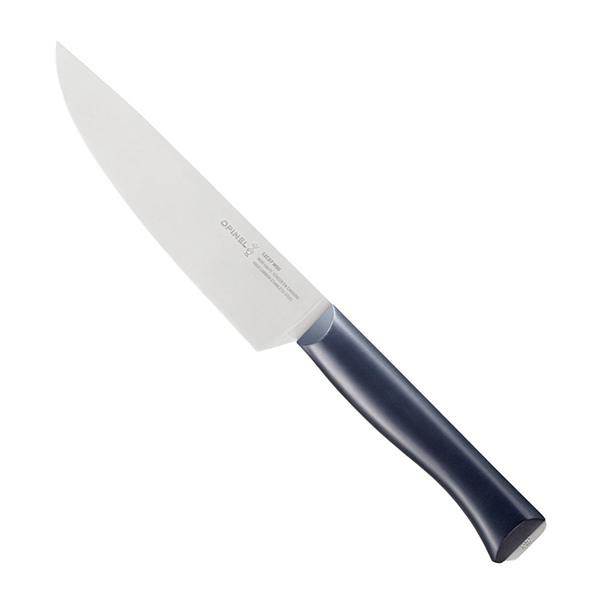 A cook's best friend! This agile and versatile Chef's knife is ideal for cutting, slicing, and chopping. The molded handles are ergonomic and well-balanced. Made from POM polymer loaded with fiberglass, it is resistant to use, shocks and heat. The blade is made from 12C27 Sandvik modified stainless steel with a high carbon content for effective cutting and excellent corrosion resistance. The full tang blade runs along the entire handle and gives the knife durability and balance.
This knife has been selected by the Ecole de Cuisine Alain Ducasse and is used in their workshops.
Joseph Opinel began making knives in 1890 in Savoie, France as a simple working man's knife. Simple, sturdy, efficient and easy to use, this essential tool remains unchanged. This timeless knife is for people who enjoy the outdoors, a must-have tool for professional, or amateur handymen. It is used everywhere from the garden to the table, a knife that is given as a gift and passed down to loved ones.
To prevent a negative impact on the environment (pollution from transport, deforestation...), 95% of the wood for handles comes from sustainably managed French forests.