Acrylic Magnet Frame
Display 2 photos back-to-back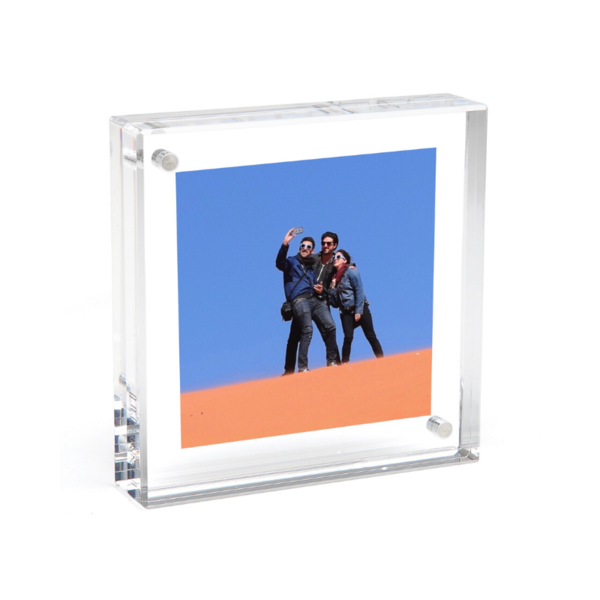 This dual-sided frame allows you to display two pictures at the same time, back-to-back. Because the frame is completely clear right to the edges, it won't obscure any part of the picture. You can also "float" smaller pictures giving you a clear border around the image. Additionally, acrylic plastic is nearly indestructible. These frames keep your favorite pictures safe in a stunningly clear and modern display. Unlike glass, these panels are more resistant to cracks and chips.
Size: Holds 8"x 8" photo or any size smaller can float inside the frame.
Canetti Design Group started in 1984, they were unique and quite ahead of their time. Canetti Design Group's mission is to create well-designed, beautiful, functional products for the home and office. They believe in good product design for even the most common objects, while maintaining function and high quality.