4 Month Coffee Subscription
Freshly roasted and delivered monthly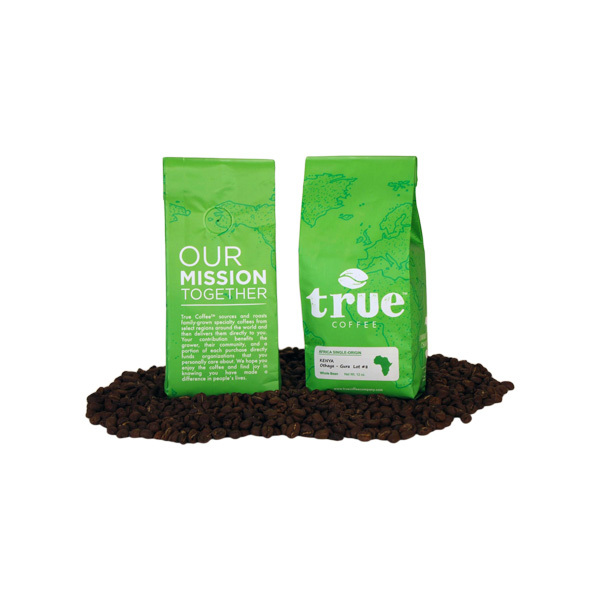 Specialty Single-Origin coffees in this subscription are from selected family farms, community cooperatives, and micro-mills in Africa and Central and South America. Since coffee is a seasonal agricultural product, it is rotated based on harvest, season, quality, and community. We recommend that you grind the coffee just before you brew it to get the full flavor profile. 12oz whole beans are freshly roasted to perfection in small batches by specialty roasters and shipped directly to you.
True Coffee provides supporters with the very best traceable single-origin, micro-lot coffees from family growers and their communities in developing regions. They generously support not-for-profit partners with sustainable and predictable donations and support the economic development and services in the communities they serve. Drink better coffee, make a bigger impact.
*Please note: If redeemed during the last two weeks of the year, the gift will be fulfilled in January.