Microgreens Grow Kit
Everything you need to grow microgreens at home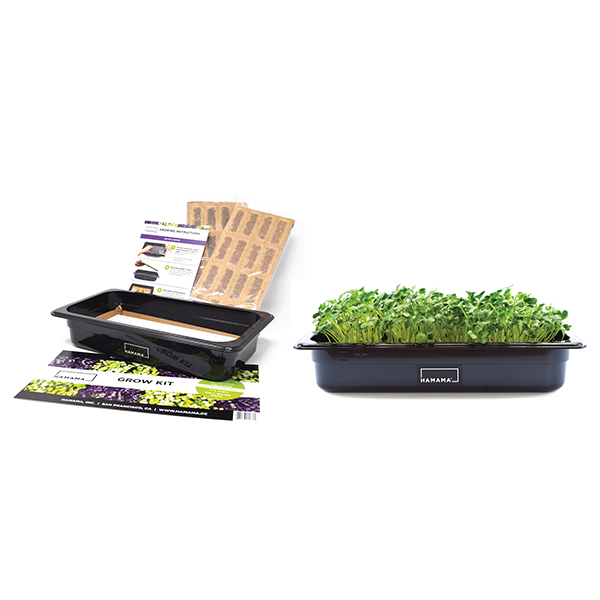 Have fresh microgreens on hand year-round for garnishes, sandwiches, salads, and smoothies. Just add 3 cups of water, place a Seed Quilt in the tray, and come back to harvest in 7-10 days. Flavorful, colorful microgreens spruce up any meal. Plus, microgreens are up to 40x more nutritious than regular leafy greens and veggies. Works in any home - regular indoor lighting is sufficient. No watering required. All non-GMO seeds.
Includes Grow Tray, growing instructions, and 3 Seed Quilts - 1 Super Salad Mix seed quilt (broccoli, cabbage, kale, kohlrabi, arugula, cauliflower), 1 energizing kale seed quilt, and 1 Daikon Radish Seed Quilt.
Camille and Daniel met as students at MIT and started designing and building things together. As mechanical engineers, they wanted to use their skills to have a positive impact on people's lives. Founded in San Francisco, CA, HAMAMA empowers anyone to grow nutritious foods at home.