Macrame Air Plant Hanger
The perfect way to incorporate air plants to your favorite space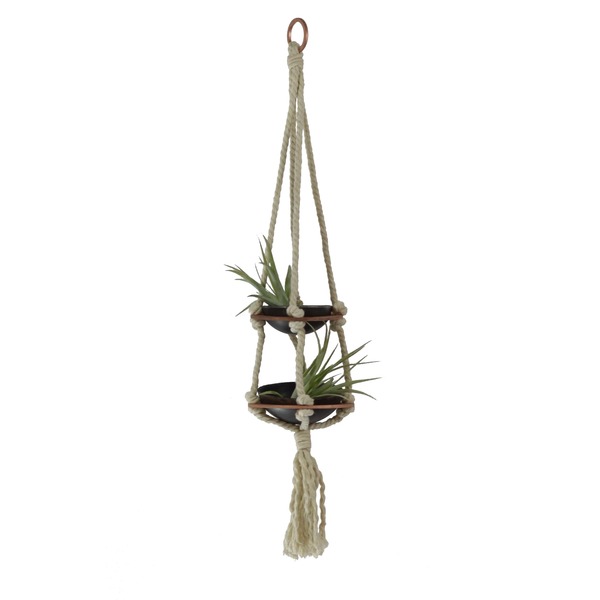 This modern take on the 1970's macrame plant hanger is the perfect way to display your air plants. Crafted with laser cut wood, cotton rope, and recycled metal vessels, each piece is unique as the metal takes on natural variations of shades. The wooden rings have a copper finish that has been sealed off for longevity. Each plant hanger is complete with a long tassel that can be easily trimmed or shortened if so desired.
Includes two air plants. Please note that every air plant is different and the plan you receive may not be identical to the one in the photo.
In a world of mass-produced goods, Savannah of Savvie Studio finds great joy in making the artist's hand evident in every piece; and finds hope in the community that handmade goods create. Based out of Denton, TX, Savannah has taken Savvie Studio from a college dorm to a new studio where each idea and piece of art is cut and crafted and packaged in-house.