Wood City Coasters & Keychain
Your 'hood, etched in wood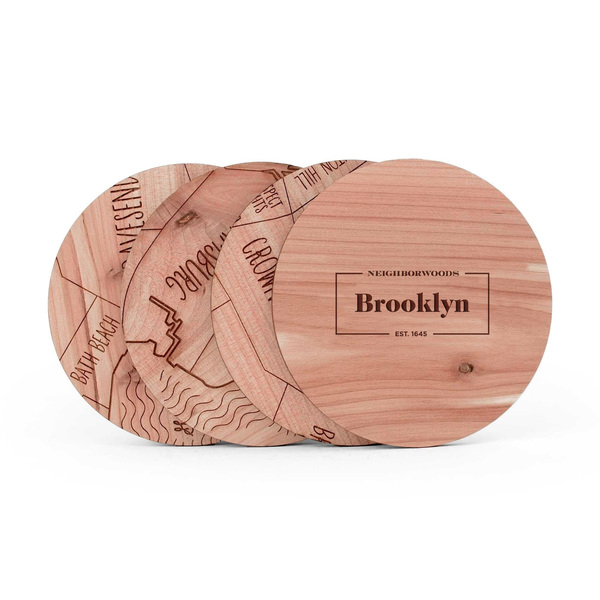 These thick laser engraved coasters come with one neighborhood side, each cropped into four different areas of the city. The opposite side of one coaster has the city's name and established date. Made of Aromatic cedar with a lovely mild natural woodsy scent, each set includes four coasters and comes ready to party in a canvas drawstring bag.
Includes: Set of 4 3-1/2" x 3-1/2" x 1/8" coasters and laser engraved city shaped keychain with the city's name and established date on one side.
Neighborwoods began as a passion project initiated by Aymie Spitzer in 2012. Products are made with Aromatic Red Cedar plywood, which comes from the Western Red Cedar tree.