Send the perfect
gift, every time.
The Loop & Tie customer gifting platform builds long-lasting relationships – at scale. Engage your customers with the gift of CHOICE.
Everything you need, in one platform.
It's simple: send a curated selection of gifts and
let your recipient "shop" for their own gift or reward.
Send a curated collection, or customize your own
Choose from expertly selected artisan gifts that fit your budget. Want to send custom product? We'll power it.
All you need is an email
Whether it's one recipient or 10,000, we'll help you deliver a unique branded gift every time.
End-to-End Data & ROI
With end-to-end data & fulfillment tracking you can demonstrate ROI for acquisition, retention, and more.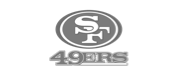 80%
the percentage of customers who re-engage with a brand after receiving a gift through Loop & Tie's gift choice platform.
800,000 +
gifts sent through Loop & Tie's gifting engagement platform.
95%
the reduction in time and logistics related to customer and client gifting at scale by using Loop & Tie.
Send Internationally to 190+ Countries Around the Globe
Global reach, local makers.
Global delivery, domestic oversight
Create strong connections with clients, employees, and partners across the globe with our signature International Gift Collections that ship worldwide.
Shipping included in collection prices
For our International Gift Collections, shipping is included at a flat rate, taking the guesswork out of cost whether a recipient is in Canada or Brazil.
Duties managed across all countries
We allow you to pre-pay duties for international gift recipients so you never have to worry about a client being charged to receive their gifts.
Increasing customer loyalty, every day.
AS SEEN IN

We don't just send gifts—we
send happiness.
Our engagement platform powers gifting, customer communications, data
management, and full scale logistics.
Gifting is about Gratitude.
At Loop & Tie, we see every chance to engage with the customers as a moment to
engage in a cycle of gratitude through the art of gift giving.